Avadi & Dandy
Now only accepting digital impressions
How the Dandy and Avadi Partnership Works
Beginning November 1, 2022, Avadi Laboratories will no longer be accepting digital or physical impressions and all cases must be sent through the Dandy platform with a FREE Trios3 scanner provided by Dandy.
Dandy, alongside Avadi, is here to help educate you through the transition to digital through a more seamless digital workflow, access to more restorative capabilities and the highest quality work for your practice.
If you are interested in learning more about the offering please follow the link below or give the Avadi customer support team a call at 801-210-2700.
Questions? Comments Concerns?
We're here to chat!
If you have questions around training with Dandy, submitting your next case.
Transitioning from analog impressions to digital impressions can seem like a complex undertaking for many dentists.
Rest assured that digital impressions, intraoral scanners, and digital workflows are not things that take years to learn. In fact, most practices Dandy works with need only a few hours of training to get comfortable with digital dental technology.
Imagine how you would feel if Dandy simplified and integrated everything in your practice.
We're on a mission to build the operating system for dentistry that serves as the dentist's copilot for running their practice.
Dandy helps doctors achieve more
… efficiency
… time for patients
… peace of mind
… growth
… profit
Talk to our team Live
Thanks for reaching out
Our team will be with you shortly.
Built for digital.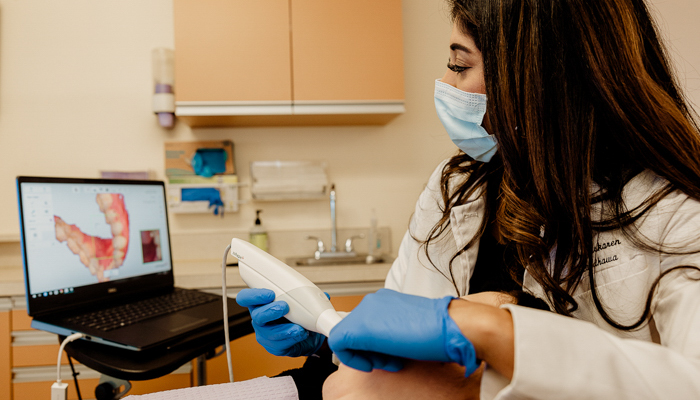 Chairside.
The easiest, fastest way to scan patients and submit orders all in one place. More confidence with fewer steps.
Portal.
Easily check case statuses, review and approve wax-ups, chat with your expert lab team, and much more.
Mobile.
Manage and track your lab cases from anywhere. All the benefits of the Portal, on the go.
Free Intraoral Scanner
We provide your practice with a 3Shape TRIOS intraoral scanner, a full operatory setup and the training you and your staff need to fully adopt digital dentistry.