Creating a new dental patient experience for your practice
Attract and retain more patients to your dental practice when you enhance the patient experience.
Thank you for your interest!
Before your meeting, feel free to check out our lab solution page to learn more about working with Dandy.
Explore Lab Solutions
Why patient experience is important in your dental office.
The introduction of digital technology into dental practices has not only improved the accuracy and precision of dental treatments but has also greatly enhanced the overall patient experience. First is the "wow factor" of the scanner, but past that impressive moment, patients can now enjoy a more efficient, comfortable, and convenient dental visit thanks to digital dentistry. Practices who make sure they're creating a delightful patient experience will see higher case acceptance rates, happier patients, more patient referrals, and a better practice reputation.
Hear from doctors who create a better patient experience with Dandy
More recently, I've actually scanned a new patient. "I said, 'Okay, you need to have a couple of crowns, and why are we having all this erosion?' And they didn't know they had erosion. Then, they see it on the screen, and then they're like, 'Oh my goodness! I have.' So it's very nice from a technology standpoint and letting the patient see what we get to see.
Audrey Tatt, DDS WA
Patients love the scanning process. They are much more eager to start treatments on crowns, nightguards and especially clear aligners. And, they are so impressed by the high esthetics of cosmetic cases. Appointments are shorter and patients receive their prostheses 2-3x faster than ever before!
BrightWhites PC VA
Patients are more willing to do the work because they can come back as soon as next week. A slam dunk delivery is a blessing because the patient is happy to be done and things are moving quickly.
Optima Dental – Kirkland WA
What contributes to patient experience?
Updated technology
With technology like intraoral scanning and 3D imaging, dentists can now take impressions faster than ever. Leveraging digital impressions allows dentists and their patients to visualize the treatment process, providing patients with a more accurate idea of the final outcome and a first-hand view of why the dentist is recommending treatment.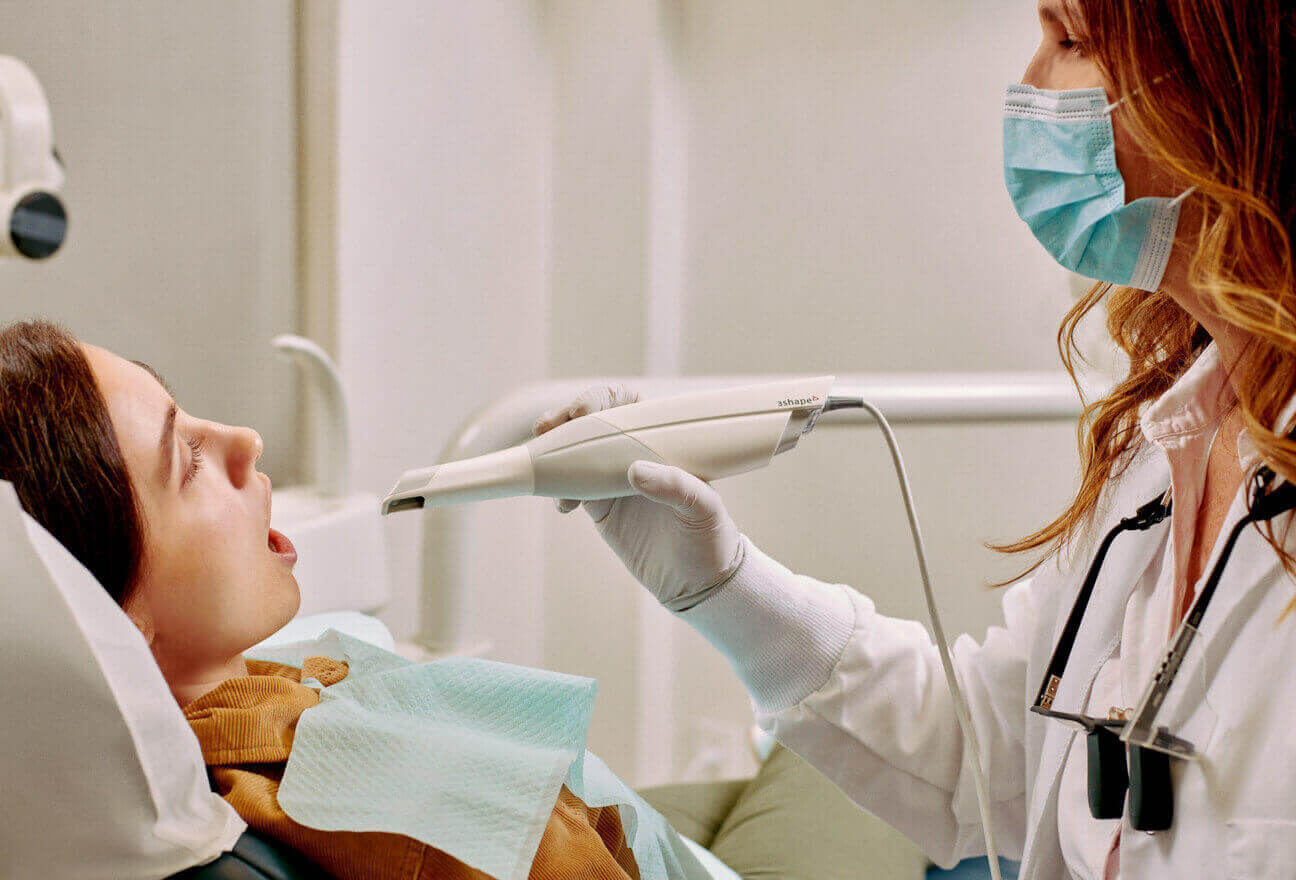 Turnaround times for orders
Patients are used to getting their Amazon orders delivered in 24 hours, and they expect the same when it comes to their dental procedures. Partnering with a lab that guarantees turnaround times in an efficient manner allows you to schedule follow up appointments faster, rely less heavily on temporary restorations, and helps you exceed patient expectations. Happier patients are always the goal.
The new patient experience is now the industry standard with Dandy
When you're thinking about how to create a better patient experience in your dental practice, partnering with the right (digital) lab who can help you create a better patient experience will free up your time to do what you enjoy most. Dandy is a lab that provides digital tools including a free intraoral scanner, a full suite of products like crowns and bridges as well as full and partial dentures and mandibular advancement devices and clear aligners, comprehensive scanner training, industry-leading turnaround times on lab orders, and ongoing clinical and technical support that your practice needs to create a better patient experience.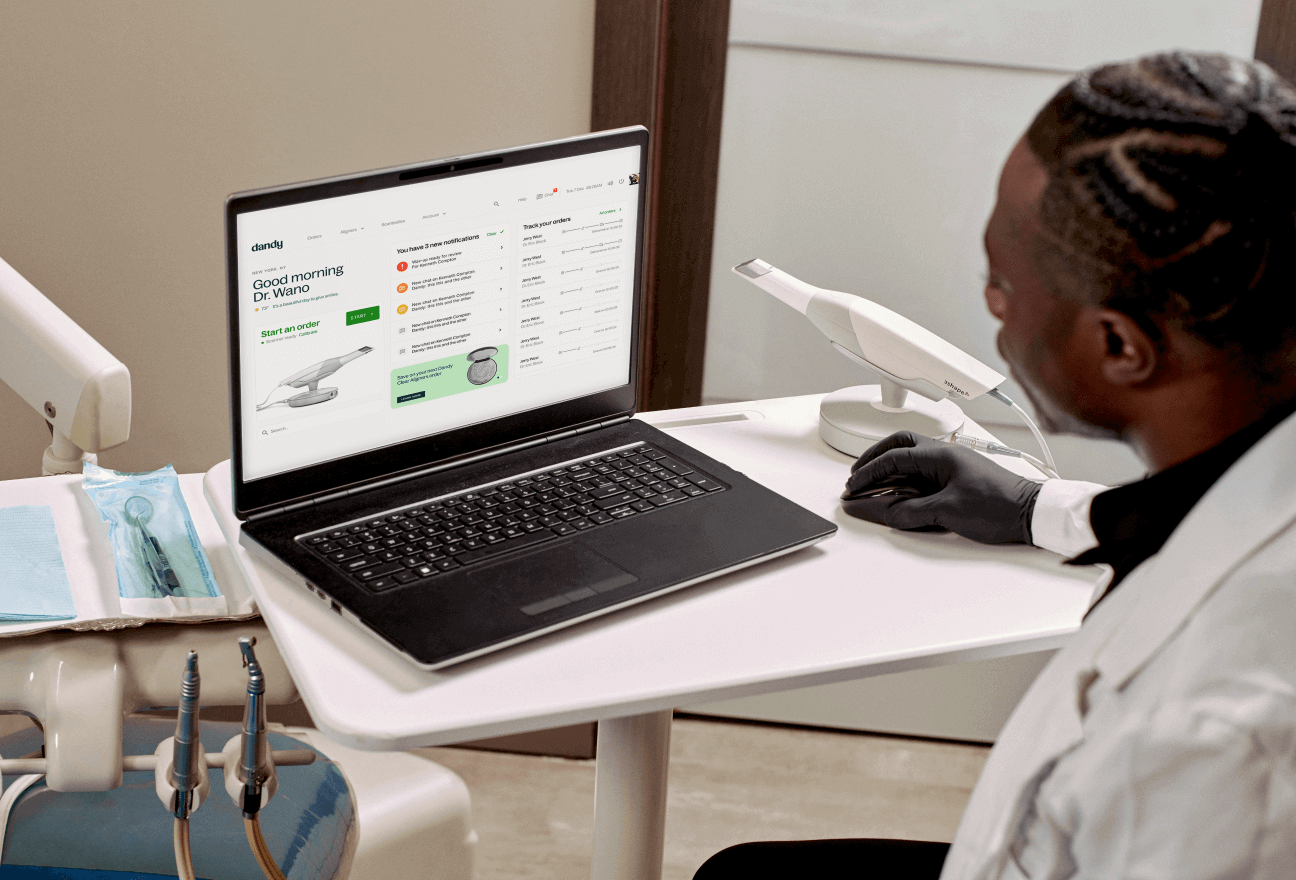 5 factors that make or break the patient experience
Delivering a great patient experience requires much more than quality clinical care. In fact, the patient journey (and their perception of your practice) actually starts before a patient even schedules their first appointment.
Join Dr. Rich Madow as he shares best practices for creating an exceptional patient experience.
Want to create a better patient experience?
Let's create a plan for your practice to create a better patient experience with Dandy as your partner.
Thank you for your interest!
Before your meeting, feel free to check out our lab solution page to learn more about working with Dandy.