Digital Dental Tools & Technology
With the evolution of digital dentistry, new tools and pieces of technology have been incorporated into the essential day-to-day operations of running a dental practice. Learn more about the software and hardware you receive when you partner with Dandy.
All-in-one digital dental technology
Intraoral scanner
Scanning software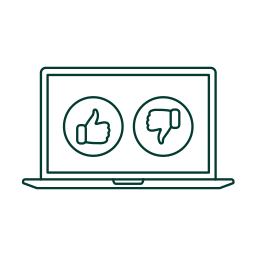 Lab management software

Dandy software and digital dental tools
Dandy's end-to-end solution integrates an industry-leading digital dental lab, full-service training and support, and a high-quality intraoral scanner.
Intraoral scanner
Every practice that partners with Dandy receives a free top-of-the-line scanner so we can ensure accuracy in digital impressions. To remain on the cutting edge, we continually conduct research on the best intraoral scanners in the market and currently recommend and supply our practices with the 3Shape TRIOS intraoral scanner. The TRIOS is a great fit both for practices new to digital as well as dental practitioners that may be more advanced—it achieves excellent image capture and speed while being incredibly versatile overall (it can be used for crowns, bridges, multiple-unit implant cases, partial and full dentures, and more).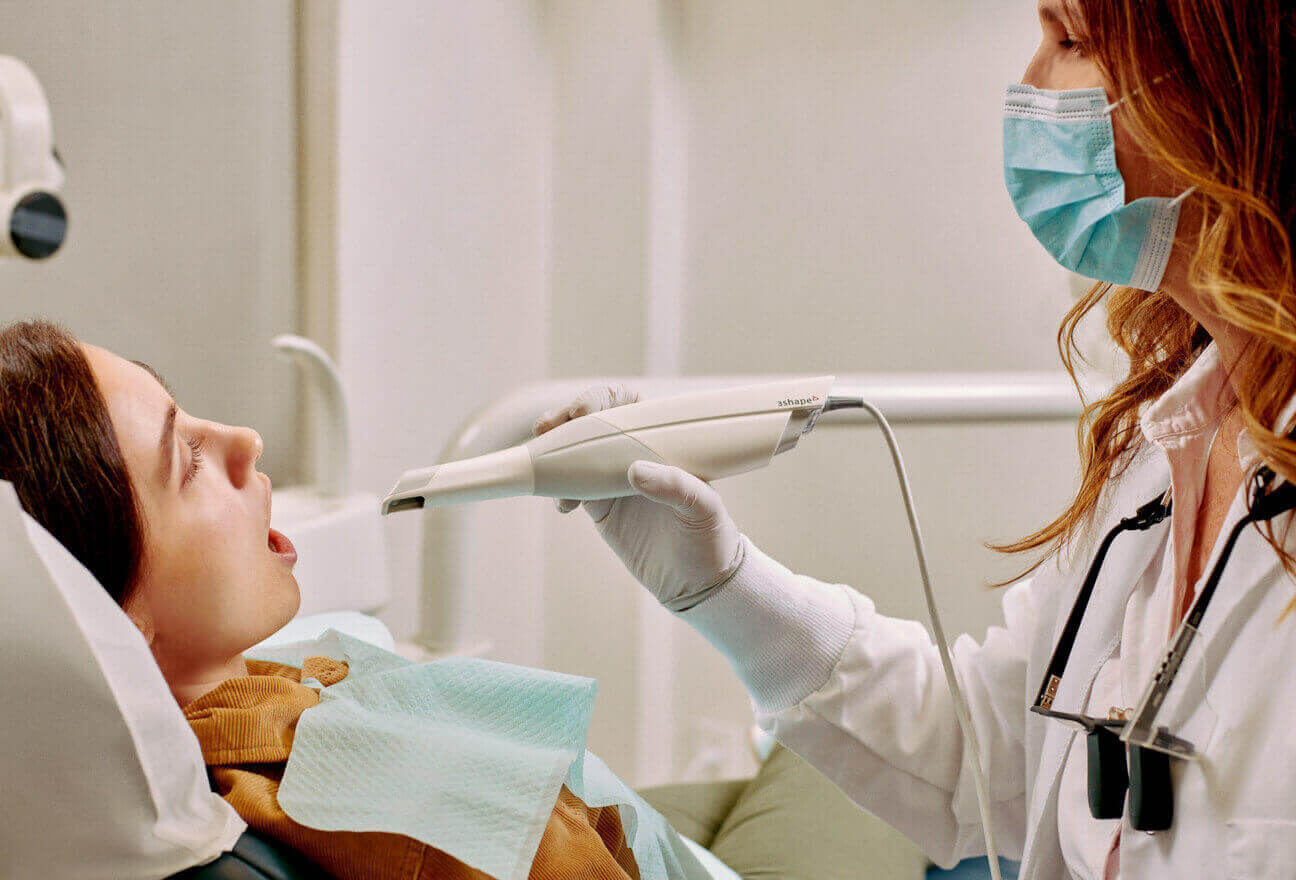 Chairside software
Dandy's proprietary Chairside software is the fastest, simplest way to scan patients and submit lab cases all in one place. Chairside offers optional step-by-step guidance throughout the scanning process so it's easier to complete more complicated procedures like full dentures and implants. The intuitive workflows are easy for new staff members to learn quickly, meaning less time and effort is required for (our free) training. And for additional support of any kind, you and your staff can chat with Dandy's expert lab team in real-time through the Chairside software—even while the patient is still in the chair. 
Practice portal and mobile app
Dandy's Practice Portal lets you track and manage dental lab work from any computer or mobile device. You can check case statuses, review and approve wax-ups, chat with your expert lab team, follow lab orders in real-time, and so much more. No more guesswork, less paperwork, and no reason to have to drive to the office on the weekend just to check on orders. 
Dandy Labs Reviews: Cutting edge technology
Dandy makes it easier to track lab cases for us—that's a big one. We love the portal. It's easy to use and rather than having to call in, everything's right there.
Smile Design Manhatttan NY
I love using the scanner. I love being able to track cases and chat with Dandy as needed. The cases have largely needed little to no adjustments. Patients enjoy the interaction with the scanner. Dandy helped me move my practice to digital.
Audrey Tatt, DDS WA
Training the staff on Dandy app have been super easy. Easy to use web interface with all the cool features made the scanner training experience with Dandy hassle free.
Evolve Dentistry IL
Are you ready to digitize your dental practice?
Schedule your custom digital dentistry consultation with our team of digital dental technology experts. We'll answer your questions about taking your practice digital.
Thank you for your interest!
Before your meeting, feel free to check out our lab solution page to learn more about working with Dandy.
Digital dentistry tools & technology FAQs:
How technology is changing the future of dentistry?
The impact of digital dental technology is widespread; touching nearly every aspect of oral care from the moment a patient checks in, through diagnosis and treatment, to follow-ups. The technology that's impacted dentistry the most are intraoral scanning, 3D printing, and milling technologies; an area of dentistry in which digital has rapidly become the industry standard, transforming a messy, complex, and delicate aspect of dental care into a streamlined process with highly accurate results.
What are some uses of technology in digital dentistry?
To grow your practice while ensuring the best level of patient care, adding digital dental services enable you to work smarter, faster, and more economically. The solution to achieving all three facets is digital dentistry. Through digital advancements like intraoral scanners and CAD/CAM technology, you'll be better positioned with quality and a "wow" factor to attract new patients, retain existing ones, and protect your bottom line.
What digital dental tools do I need for my practice?
When it comes to new digital dental technologies your practice needs, these tools come to mind to create a better patient experience and grow your practice: 
Intraoral scanners: Say goodbye to the uncomfortable, gag-inducing, time-consuming, error-prone practice of physical mold impressions. With intraoral scanners, you can  capture thousands of high-definition images, giving you the best view of intraoral health and providing the dental lab with high-quality inputs that drive better quality restorations.
CAD/CAM technology: Thanks to CAD/CAM digitalization, dental treatment processes that traditionally took weeks to complete can now be done in hours. After the lab receives the 3D model, they can make minor tweaks to ensure proper spacing and alignment.  
Laser detection: Laser detection is in many cases is over 90% accurate in finding decay not found with an explorer or bitewing X-rays. 
Digital records and charts: Maintaining digital records is the superior, more efficient way of maintaining patient information that empowers you, the dentist, to deliver quality patient care and follow-ups with a few keystrokes.  
What is digital dental technology?
Digital dental technology is an all encompassing term for the software, hardware, or other computational components to examine, diagnose, and treat patients more quickly and effectively than the analog, mechanical or electrical options previously available. Most commonly, people are referring to intraoral scanners when they refer to digital dental services and technology.
Is digital dentistry the future?