Careers
We're hiring 
at Dandy
Put a smile on people's faces by joining Dandy, a fast-growing technology company with a mission to help dentists achieve more.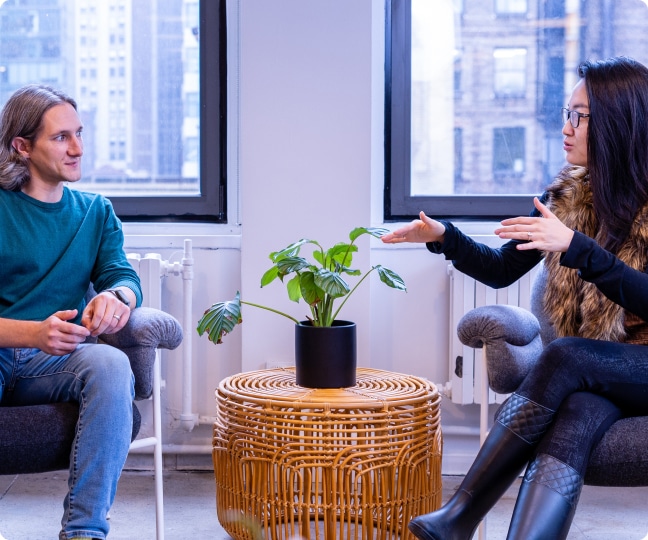 Our story
Based in New York City, with team members across the globe, we're motivated by our values and backed by leading investors.
Dandy is the only end-to-end partner for dental practices incorporating digital dentistry.
We are on an ambitious mission to integrate and simplify every function of the dental practice through technology. Dandy is empowering dentists with technology, innovation, and world-class support to achieve more for their practice, their people, and their patients.
A top startup
With 800+ employees and growing, we're recognized as a top startup in the U.S.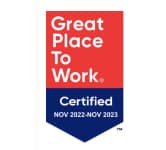 Our values
Our values create an environment where we can all be a part of the larger mission, by helping dentist achieve more through Dandy's digital labs.
Devour challenges
When faced with a problem, we dig deep to accomplish what others see as impossible. We embrace both the journey and the outcome – we're energized by challenges and commit to executing with excellence.
Wow our customer
Our ultimate goal is to deliver a 10x experience to our dentists. We put our customer at the center of every decision, informed by a deep understanding of their needs. We're never satisfied with good enough; instead, we treat each interaction as an opportunity to win a customer for life.
Win as one
We are driven by an undeniable ambition to create something extraordinary, a vision too great for any individual. We bring together a diverse set of minds and recognize that different perspectives unlock world-class solutions. We check our egos at the door and work together – when we win, we win as one.
(move at) Dandy Speed™
We believe that velocity – speed in the right direction- is a fundamental competitive advantage. We move with urgency as well as purpose, knowing that effective prioritization is the key to achieving high quality outcomes at lightning speed.
Be an owner
Dandy belongs to each of us. We take pride in the business we get to build, acting as owners on our best days and on our worst. We hold ourselves and our teammates to the highest standards, taking responsibility for our decisions – even when doing so is inconvenient.
Perks & benefits
Supporting your life at work and life outside of work
Comprehensive health plans
Your health is our top priority. That's why we offer comprehensive health plans to provide you the coverage you need to thrive. Our plans include a High-Deductible Health Plan that is 100% free for employees only and Dandy contributes a monthly amount to your Health Savings Account (HSA).  We include a health care option that covers 100% of employee-only premiums and offer a variety of plans for you to choose one that best fits your needs.
Time away from work is important. We have flexible time off and paid leave programs to ensure you get time off when you need it to relax and recharge. 
Investing in your wellbeing
Your wellbeing is multifaceted so we've intentionally designed our benefits to reflect that. From physical and mental health to financial security, we provide a range of programs and resources to support you in all aspects of your life.
One of our values is "be an owner" because you are. We want everyone to feel invested in Dandy's success. 
Hear from our employees
It's been incredibly refreshing to be part of a team that's truly disrupting an industry. I had high expectations going into this role and Dandy has surpassed them. The biggest reason I've enjoyed working here so far is the fact that I have access to more resources and industry experts than I ever imagined. The support I get from my team, manager, and upper leadership has been second to none!
I always say Dandy is a problem solver's paradise. I'm humbled by the excellence I see everyday in this team and can't wait to see what's in store as we continue to grow.
I am constantly amazed at how Dandy has put together such a talented, capable, diverse, and incredibly smart team. A day does not go by where I am not pushed to learn and grow while tackling new, innovative, and fun projects.
Equal opportunity statement
At Dandy we believe that the business of business is to improve the state of our world. Each of us has a responsibility to drive Equality in our communities and workplaces. We are committed to creating a workforce that reflects society through inclusive programs and initiatives such as equal pay, employee resource groups, inclusive benefits, and more.
SMS terms: Zima International, also known as Dandy, offers you the option to engage in SMS text conversations about your job application. By participating, you also understand that message frequency may vary depending on the status of your job application, and that message and data rates may apply. Please consult your carrier for further information on applicable rates and fees. Carriers are not liable for delayed or undelivered messages. Reply STOP to cancel and HELP for help.
By opting-in to receiving SMS text messages about your job application, you acknowledge and agree that your consent data, mobile number, and personal information will be collected and stored solely for the purpose of providing you with updates and information related to your job application. No mobile information will be shared with third parties/affiliates for marketing/promotional purposes. All the above categories exclude text messaging originator opt-in data and consent; this information will not be shared with any third parties.