Dandy Lab Reviews
Discover why dentists around the country trust Dandy as their dental lab. Read Dandy dental lab reviews.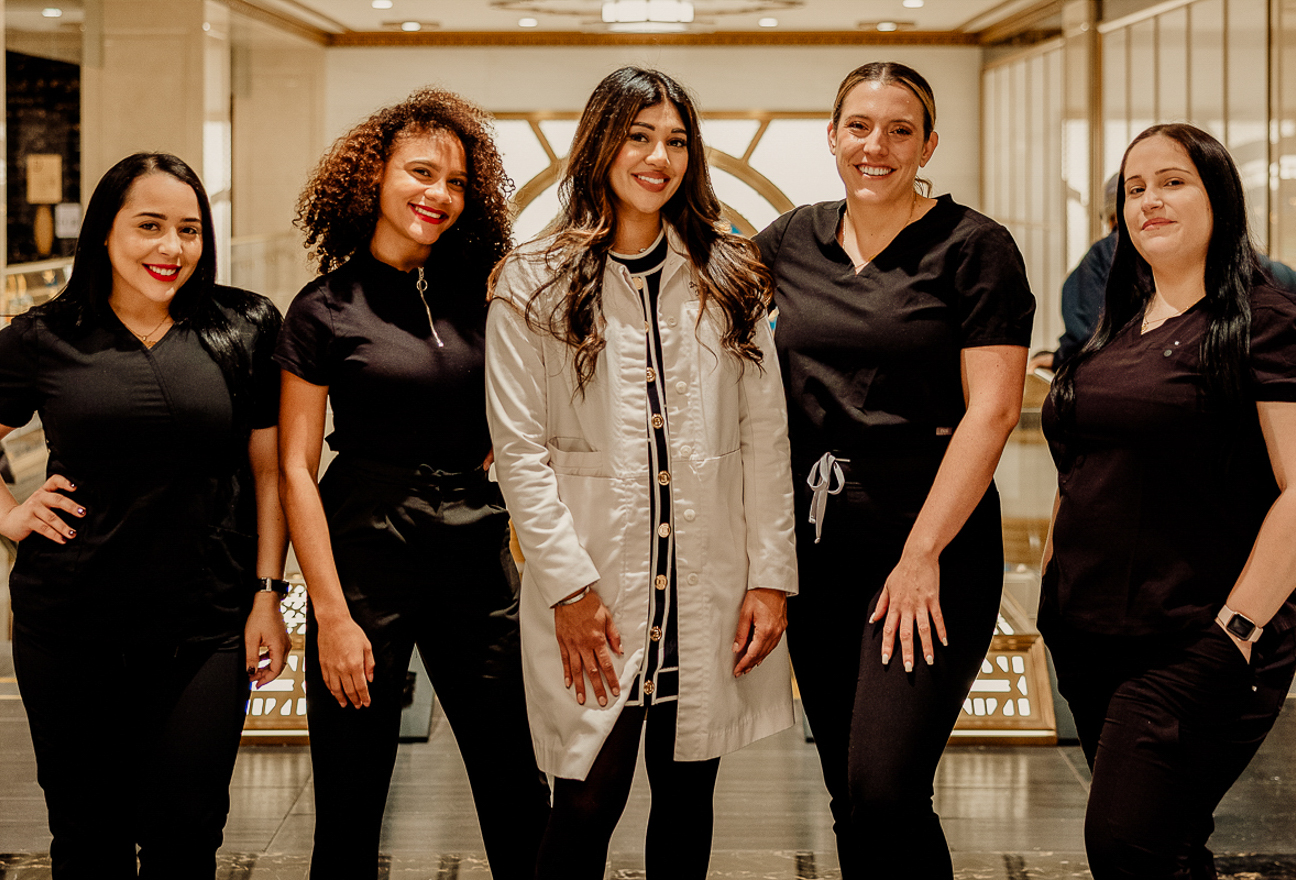 Thank you for your interest!
Before your meeting, feel free to check out our lab solution page to learn more about working with Dandy.
Explore Lab Solutions
Dandy Dental Lab Reviews: Lab Support
It is always easy to reach someone, and the help is efficient… Don't hesitate to use the support that Dandy offers.
Karande Dental Care VA
If you're worried about the lab work, don't. It's fantastic, and the customer support is top-notch.
Davis and Wine GA
I think the turnaround time is quicker and accuracy has been fabulous. I've had very good results. Very, very few remakes.
Brighter Smiles Dental NJ
[Since working with Dandy] my life has completely changed. There's less cleaning, easier workflows, and patients are happy.
Jacob Kirsch DDS NY
Dandy has way more training than any other lab I've worked with. It's very structured, organized, easy to understand, and very relevant to current day-to-day problems for providers.
Smiles Dental Services – Kirkland WA
Dandy has allowed us to cut down chair time 15%-20%. Now I can see four more patients in my day because I can scan in about a minute, rather than waiting for my impressions to set.
Brede Ciapciak Dental MA
Ready to get started with Dandy?
Dandy's customer service is outstanding! From our first training session, our dental team felt well advised and supported. This was especially beneficial as our introduction to the scanning process. Dandy answered our questions and really made us feel comfortable with a digital workflow.
Dandy Labs Reviews: Cutting edge technology
Dandy makes it easier to track lab cases for us—that's a big one. We love the portal. It's easy to use and rather than having to call in, everything's right there.
Smile Design Manhatttan NY
Going 100% digital forces you to get the hang of good digital scanning and then you start to reap the benefits of faster turnaround times, faster outcomes, and happier patients
Smiles dental services – Kirkland WA
I was nervous before training. After scanning, I feel very excited.
True Care Dental LA
I love using the scanner. I love being able to track cases and chat with Dandy as needed. The cases have largely needed little to no adjustments. Patients enjoy the interaction with the scanner. Dandy helped me move my practice to digital.
Audrey Tatt, DDS WA
Training the staff on Dandy app have been super easy. Easy to use web interface with all the cool features made the scanner training experience with Dandy hassle free.
Evolve Dentistry IL
We've been happy with using Dandy. Initially we switched because of the free scanner offer, but I was very pleasantly surprised about the great customer service in regards to our cases. I love the ability to be able to chat/message Dandy lab so we're not wasting time holding on the phone. I get the feeling that they do care and will do their best to help me. To sum up, I came for the free scanner, but stayed for the great customer service!
Let's take your practice digital
Dandy Lab Reviews: High quality restorations
Everything just fits, with limited adjustments—which has been the biggest chair time in the past. Sure. Especially with the partial—just pop 'em on and see ya!
Moeen Sheikh Dental NY
My first case with Dandy I also sent an impression to my trusted lab of 20 years. Both crowns were great. My patient chose the crown made by Dandy. Dandy makes great crowns, and at a better price too.
Audrey Tatt, DDS WA
Dandy's digital denture workflows enable us to see more patients in a shorter amount of time, so we're working more effectively with our resources.
Grandview Dentistry AZ
Dandy's Implant Surgery team is knowledgeable, attentive, courteous, and efficient. After the first few cases, they understand my process and produce customized guides for me and my patients. The guides produced fit well and work exactly as planned, and their understanding of the process is expert.
Maniscalco Oral And Facial Surgery AL
We've been very happy with Hard/Soft 3D printed night guards from Dandy. It's a great material with thermodynamic functionality that increases our patient compliance and case acceptance. The comfort and durability of the material has been highly effective for my patients with bruxism and TMD.
Aloha Dental TX
"I have never had a better partnership with a lab than we have had with Dandy. Delivering high quality natural looking esthetics for simple to complex cases consistently is a challenge for any lab and most fall short. Dandy has been the most exceptional lab I have ever worked with. The perfect dental lab partner.
Tudor City Dental NY
Take your practice digital with Dandy
Our experts would love to chat about how digital dentistry can help your practice increase efficiency and grow your practice. Reach out and a member of our team will be in touch soon.
Thank you for your interest!
Before your meeting, feel free to check out our lab solution page to learn more about working with Dandy.
Want more? Read the latest customer stories from real Dandy dentists