Intraoral Scanner for Digital Impressions
High-quality restorations start with high-quality impressions.
Intraoral Scanners are on the rise. Partner with a lab who will not only provide your practice with a digital impression scanner for free and only accepts digital impressions.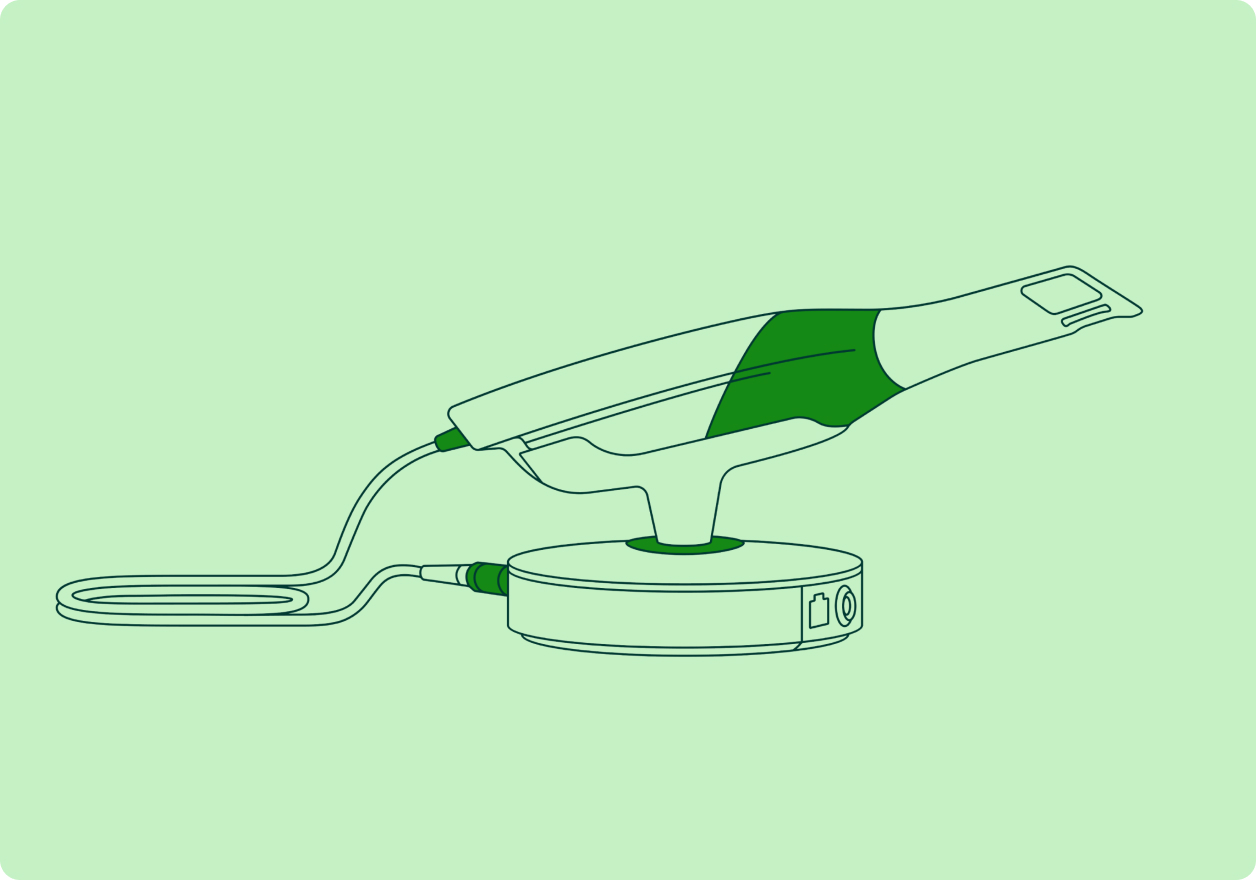 Why use an intraoral dental scanner?
Intraoral scanners capture thousands of high-definition images, giving you the best view of intraoral health and providing the dental lab with high-quality inputs that drive better quality restorations.
Live scan reviews
Dandy experts are always on-hand to review intraoral scan quality with you live, giving you and your staff confidence that you captured a clear digital impression before your patient leaves the chair.
Greater patient satisfaction
Intraoral scanning helps your staff provide a quick and comfortable experience that will change patients' view of going to the dentist and bring in referrals.
Everything you need to modernize your practice
We provide your practice with a FREE 3Shape TRIOS intraoral scanner, a full operatory setup, and the training you and your staff need to seamlessly adopt digital dentistry, so you can go digital without the up-front investment. We provide the intraoral scanner, operatory setup and technology for free; you only pay for restorations.
Need help?
Frequently 
Asked Questions
Why do you provide a 3Shape Trios intraoral scanner?
Our digital experts are constantly conducting extensive research and development of all the intraoral scanners on the market. The 3Shape TRIOS consistently ranks highly for restorative work, offering superior soft tissue scanning, ease-of-use for practices going digital for the first time, and superior precision and speed.
What if I already have my own scanner and want to use Dandy as my dental lab?
We can work with select dental practices who already have their own TRIOS scanner. Reach out to our team today to find out if we can work with your existing scanner!
What restorative workflows can I use an intraoral scanner for?
Dandy is a full service digital dental lab. We accept digital impressions for crowns, bridges, implants, full and partial dentures, clear aligners, sleep appliances and more.
Do I have to have experience in intraoral scanning before I choose Dandy as my dental lab?
No you do not! Dandy's world-class training team provides training to your entire practice on how to use the intraoral scanner. For every restoration we offer, we also provide always-on clinical support free of charge. From crowns to complex implant surgeries and beyond, Dandy is here to help you take high quality digital impressions with around the clock support and live scan reviews.
Learn more
More than a dental lab
Are you a Dentist or a Dental Practice Owner? Dandy is here to help you run your practice
Thank you for your interest!
Before your meeting, feel free to check out our lab solution page to learn more about working with Dandy.
View full product guide
Looking for information on materials and turnaround times for Dandy lab products? Download our product guide for more information.