What is Digital Dentistry? 
Digital dentistry is on the rise. Learn how your practice can stay competitive and go digital with Dandy.
The state of digital dentistry in the U.S.
The digital dentistry revolution is here. Nearly 50% of the dentists in the United States currently use digital intraoral scanners. However 22% dentists across the country do not plan to transition from analog to a digital IOS in the next 3 years.
A deeper understanding around how digital dentistry and workflows function can help even the most digitally-skeptic dentists see the significant potential value of these innovative technologies for their practice.
What is digital dentistry?
Digital dentistry is an expansive term for all technologies and devices utilizing software, hardware, or other computational components to examine, diagnose, and treat patients more quickly and effectively than the analog, mechanical or electrical options previously available. Digital dentistry does not change the process for dental restoration procedures. Merely, it adds efficiency to the process of taking impressions, treatment planning, and allows for more accurate diagnoses. 
Practices who adopt digital dentistry with Dandy see:
A digital dentistry partnership with Dandy
Start with a free intraoral scanner
Democratizing digital dentistry starts with making digital dental technology accessible. When you sign on with Dandy, you receive a free 3Shape TRIOS intraoral scanner, saving your practice an immediate $30k investment. 
Intraoral scanners allow you to capture the exact anatomy of your patient's teeth and jaw and instantaneously share it visually with both patient and lab—which can be especially helpful for complex procedures such as dental implant placement or orthodontic treatment.
Free digital dentistry training
Dandy is committed to ensuring your practice's success with digital dentistry. We'll start you off right: In the 3 hours it would take for you to participate in a CE credited course, your entire team could be trained by Dandy on how to take accurate digital impressions with an intraoral scanner. And you'll receive a CE credit for Dandy's training as well. 
Training is an important step to becoming familiar with the new technologies and techniques involved in digital dentistry. When you work with Dandy, you are provided free, comprehensive scanning and workflow training for your entire staff.
Always-on support
We don't just end training and say, "Good luck!" We will be with you every step of the way on your digital dentistry workflows from your first few scans to your 5,000th (and past that number, now that you have a more efficiency in your dental practice). Partnering with Dandy comes with a promise that we will always be there to support you.
Ongoing clinical and technical support includes:
<>Live chat support
Phone support
Live scan reviews
Chairside case reviews
Advances in dentistry technology
Dandy's proprietary digital dentistry software makes it easy for you to scan, order, and track all of your cases whether you're chairside, at your desk, or on the go. It's as easy as placing an Amazon order and following it—only better as your whole office staff, not just the person who placed the order, will be able to track in real-time!
Chairside software: The easiest way to scan patients and submit orders.
Portal software: Check case statuses, approve wax-ups, chat with your expert lab team, and much more.
Mobile app: Manage and track your lab cases from anywhere. All the benefits of the Portal, on the go.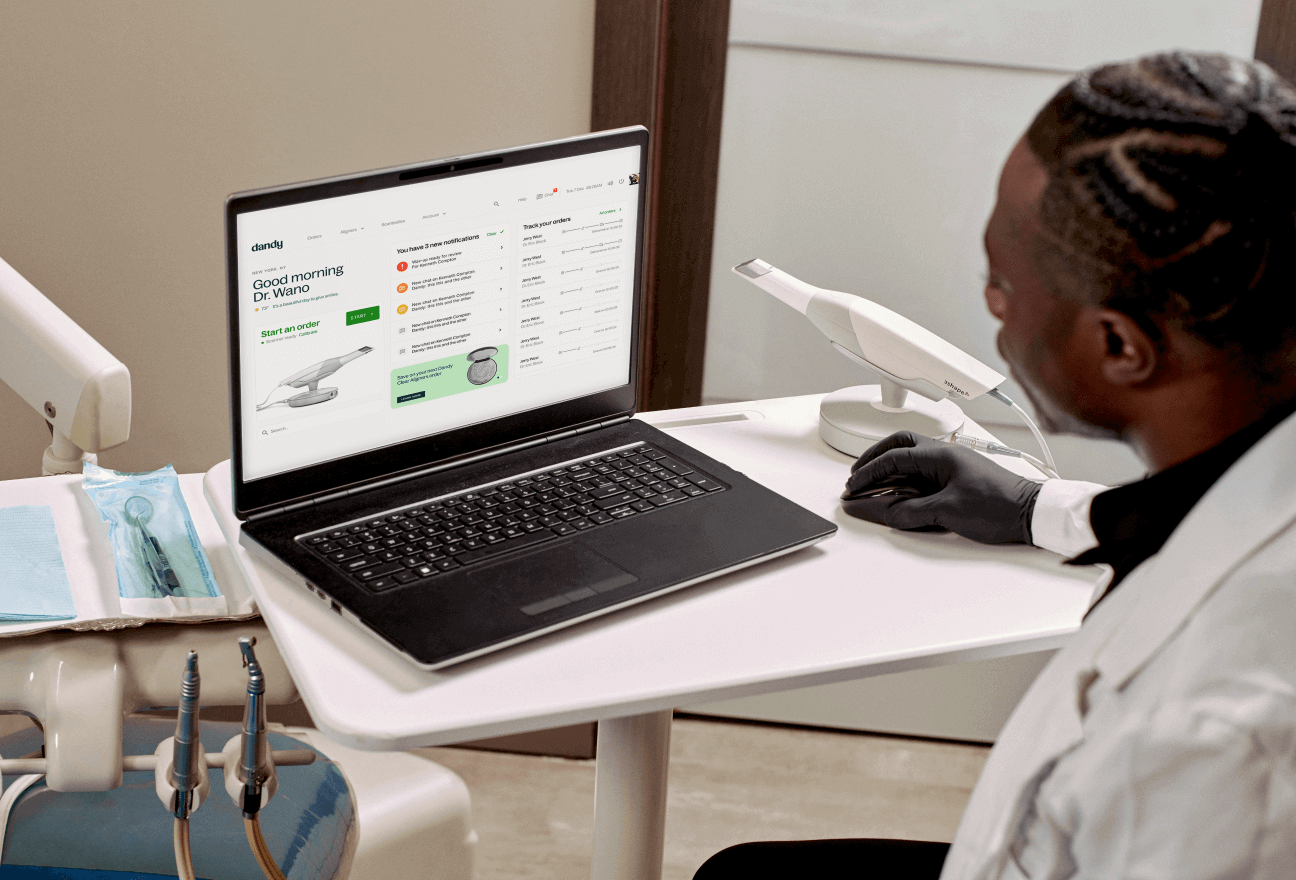 Dentists adopt digital dentistry with ease
Hear from practices just like you on how they adopted digital dentistry in their practices.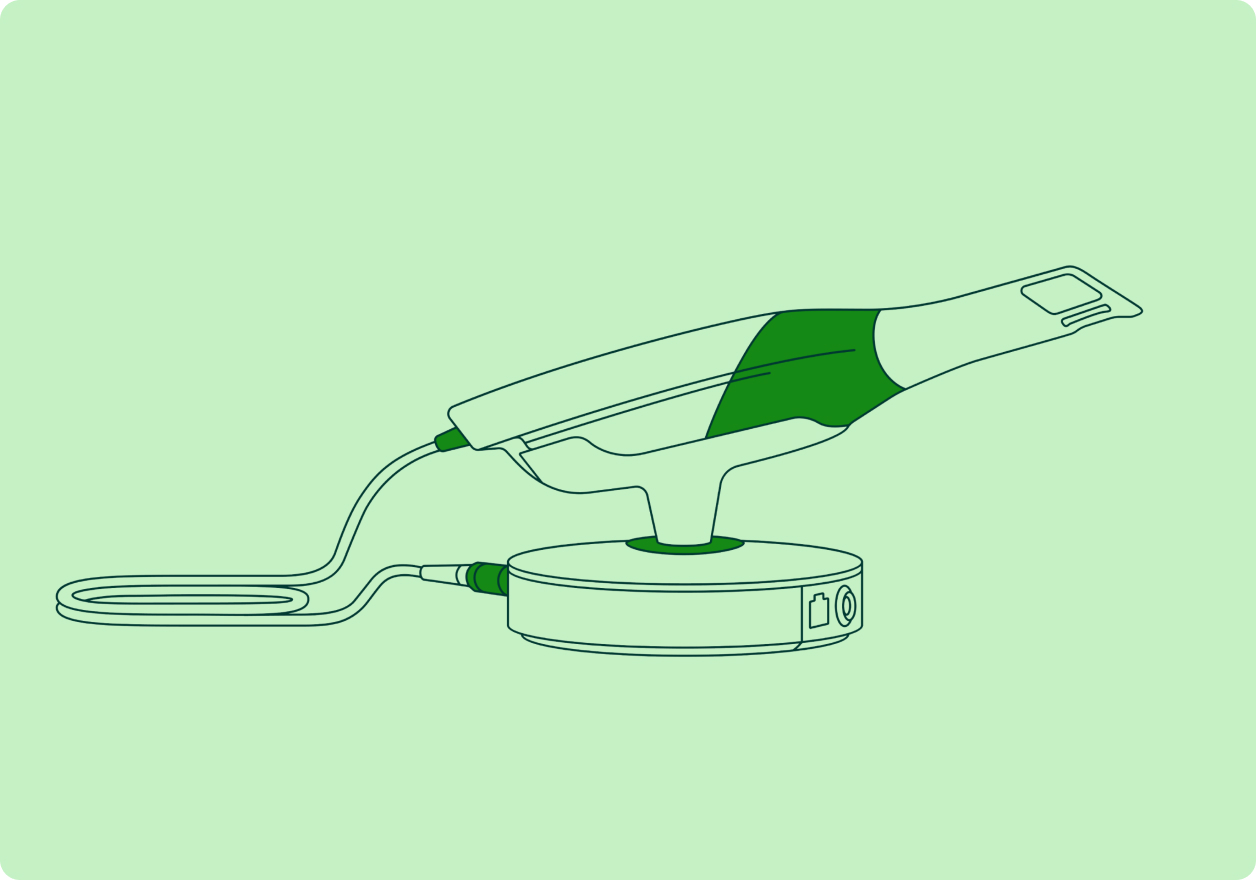 Going 100% digital forces you to get the hang of good digital scanning and then you start to reap the benefits of faster turnaround times, faster outcomes, and happier patients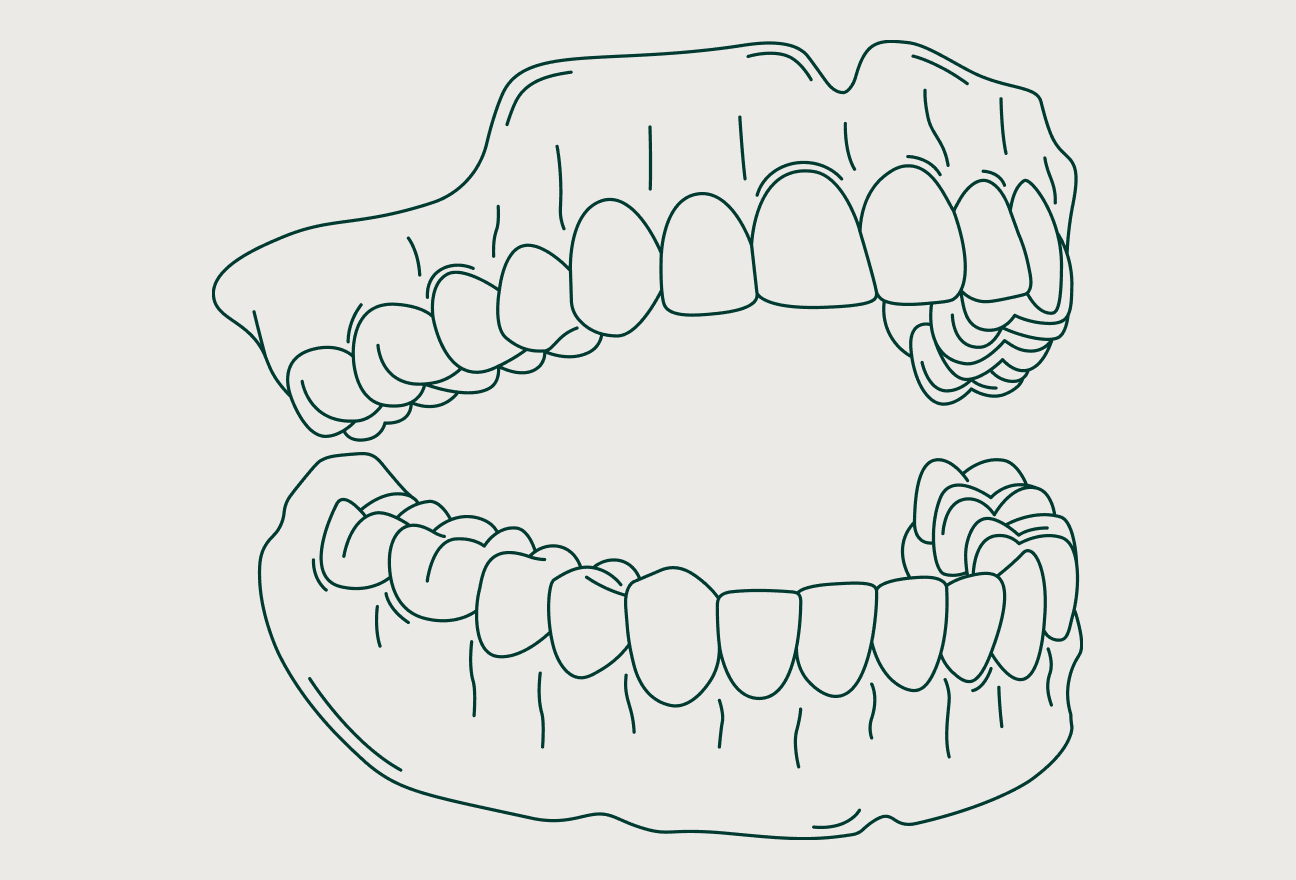 Dandy's digital denture workflows enable us to see more patients in a shorter amount of time, so we're working more effectively with our resources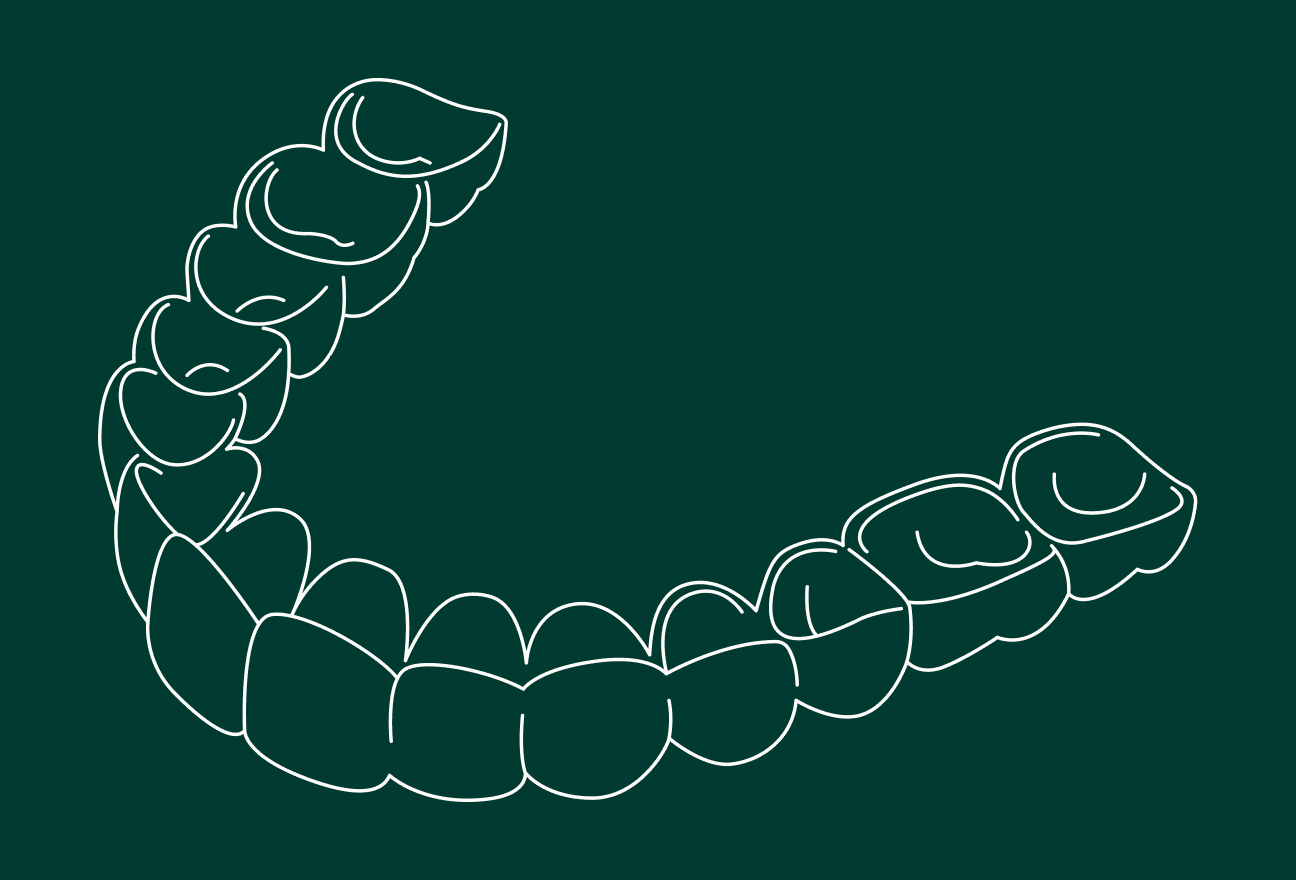 Scanning has made it a breeze and much easier to introduce clear aligners to our patients and capture accurate impressions.
Free Ebook
Definitive guide to digital dentistry
In an effort to empower dentists and practices to learn digital dentistry workflows, learn more about digital impressions in dentistry, and more we've put together this definitive guide to digital dentistry. 
This free downloadable e-book addresses the most common questions and important factors when transitioning to digital.
Let's take your practice digital
Reduce costs, grow your profits, and delight your patients with digital dentistry. Let's get started today!
Thank you for your interest!
Before your meeting, feel free to check out our lab solution page to learn more about working with Dandy.
Frequently asked questions about Digital Dentistry