Stop by the teeth staining station
Complimentary espresso drinks, hot tea, and hot chocolate at Booth #1716
Sunday, November 26 – 9:30am – 5:30pm
Monday, November 27 – 9:30am – 5:30pm
Tuesday, November 28 – 9:30am – 5:30pm
Wednesday, November 29 – 9:30am – 5:00pm
Free to attend
Dandy Product Showcase
Sunday, November 26, 3:45-4:15pm
Exhibit Hall
Lab work in a digital age: How Dandy's lab uses technology to elevate quality and case communication
Is the quality of your lab work being compromised by old techniques? Step inside Dandy's flagship lab to see how we are helping dentists get the most out of digital dentistry. This immersive session will detail how Dandy's lab—the only 100% digital dental lab—uses the latest technology and data-driven methodologies to elevate quality, speed, and communication for dentists across the country.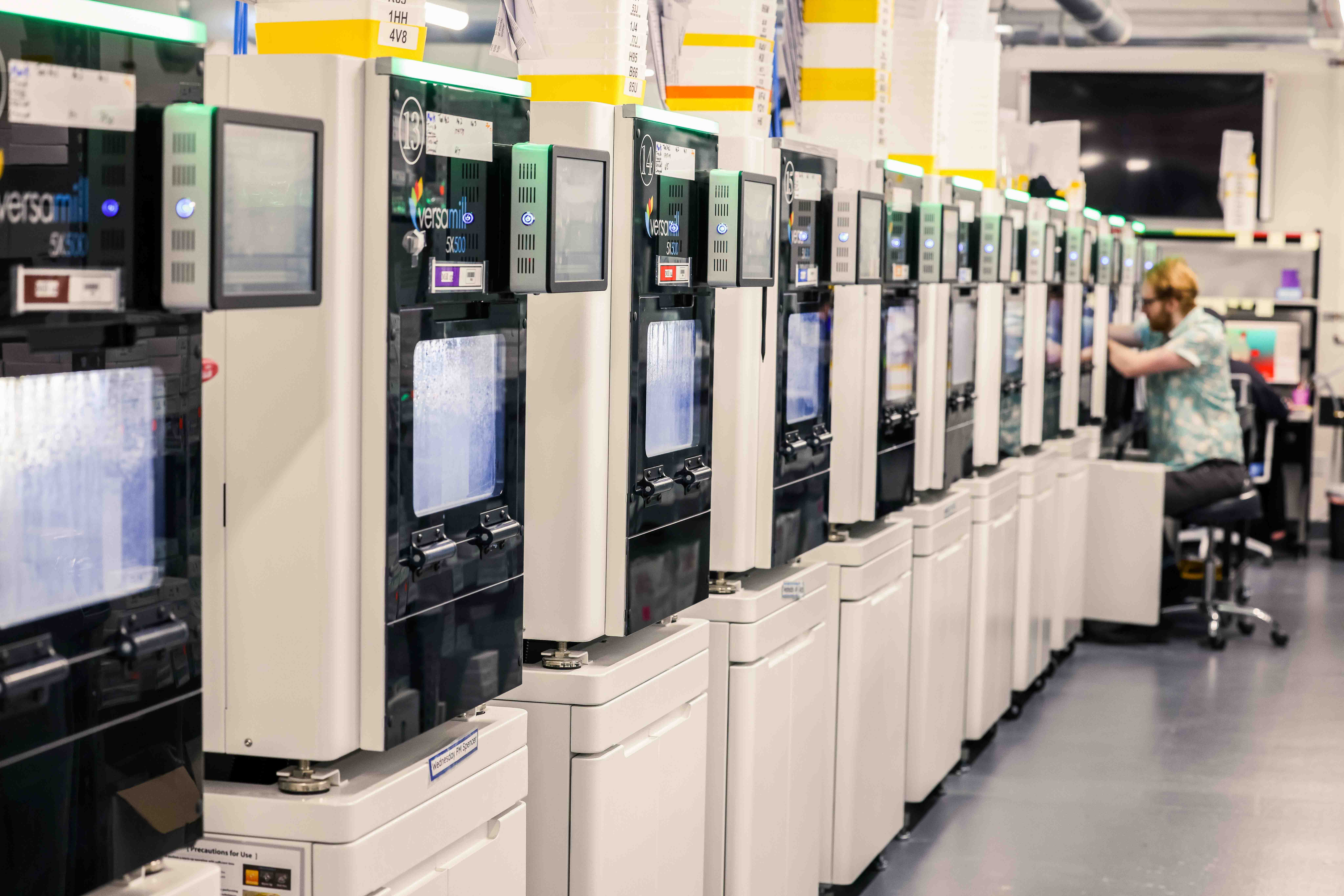 Sunday, November 26 – 9:45am-12:45pm
OR
Monday, November 27 – 2:00pm-5:00pm
Attend a seminar sponsored by Dandy
How to increase practice profits, even in uncertain financial times
Whether you are looking to boost revenue or reduce costs in good environments, when the economic tides are unstable, or, even if we are in the midst of a downturn, this session will give dental practice owners a playbook for profitability while providing needed care to your patients. Discover how approaches in digital dentistry, high-growth business strategies, and patient experience can ensure your practice thrives in 2024.
Speakers:
Kenn Butler:  Founding Team Member at Dandy, Head of Research & Development
Dr. Len Tau:  "The Reviews Dr." Author of Raving Patients and host of the podcast by the same name
Dr. Eric Block: Author of The Stress Free Dentist and host of the Deals for Dentists podcast