Intraoral Scanner for Digital Impressions
High-quality restorations start with high-quality impressions.
Intraoral Scanners are on the rise. Partner with a lab who will not only provide your practice with a digital impression scanner for free and only accepts digital impressions.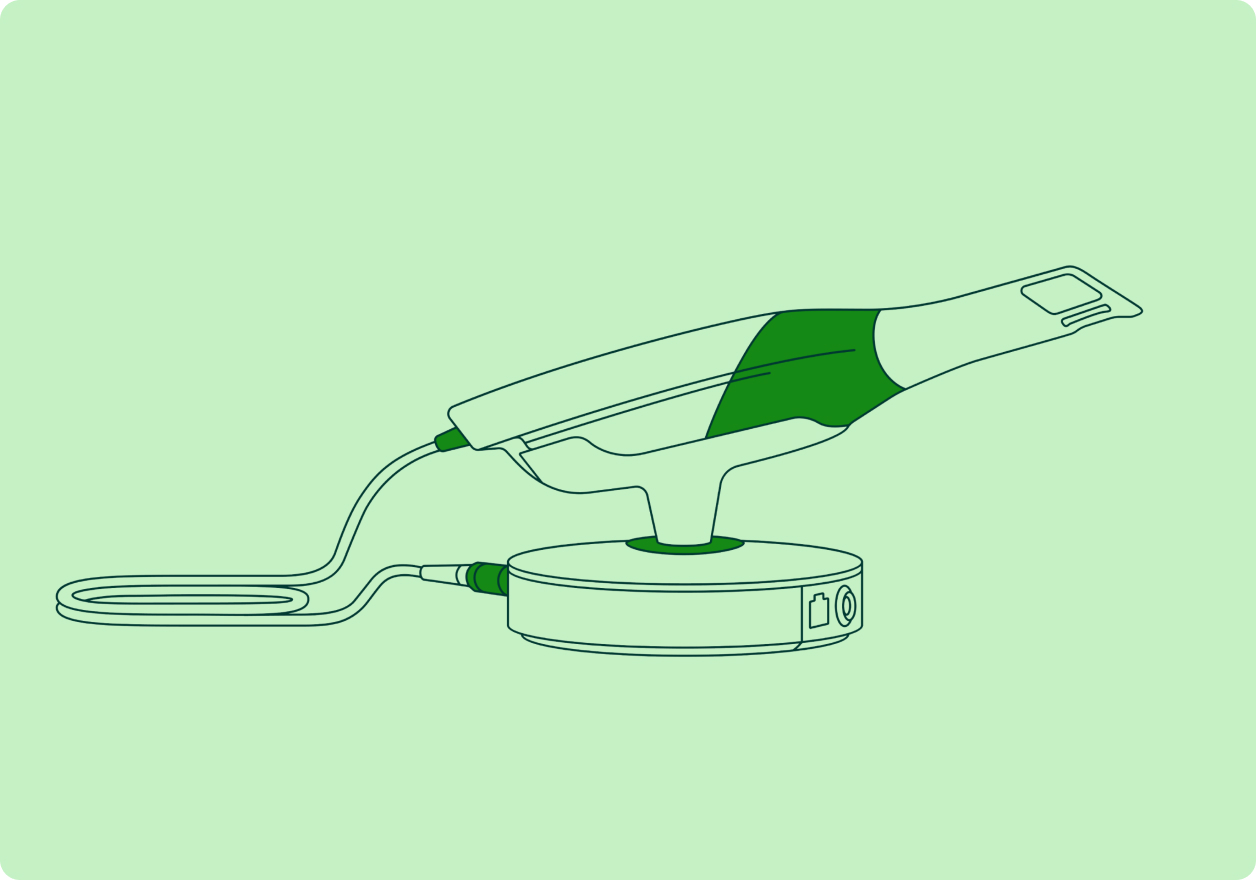 Thank you for your interest!
Before your meeting, feel free to check out our lab solution page to learn more about working with Dandy.
Explore Lab Solutions
Why use an intraoral dental scanner?
Intraoral scanners capture thousands of high-definition images, giving you the best view of intraoral health and providing the dental lab with high-quality inputs that drive better quality restorations.
Criteria to consider when finding an intraoral scanner that's right for your practice
Accuracy of the intraoral scanner
A simple intraoral scanner maxim: the quality of your scan determines the accuracy of the lab work you will receive.
Advanced hardware and software must image everything that may be in a patient's mouth, like shiny metal or edentulous areas. The ideal scanner can capture micro details and has the accuracy to support all types of restorative work, from crowns to bridges to dentures, night guards, clear aligners, and more. The precision of the scanning technology is the difference between a seamless scanning experience or a call from your lab technician requesting a redo.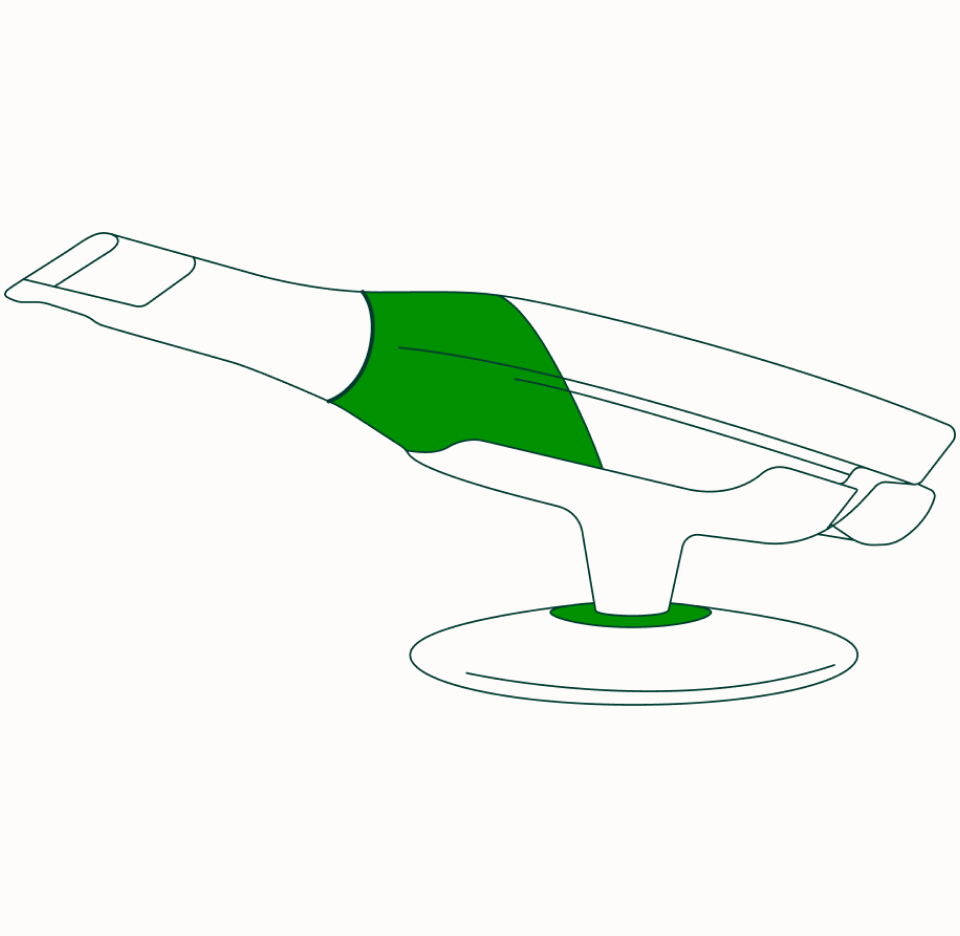 Software Capability and Speed
Software powers the scanner, directly affecting how the scanner performs.
The optimal intraoral scanner should have no lag time between scanning and loading the images onto your screen. The top scanner we researched scanned in less than 90 seconds and automatically recognized specific areas where touch-ups and re-scans were needed. While essential for performance, software capability can differ widely from scanner to scanner.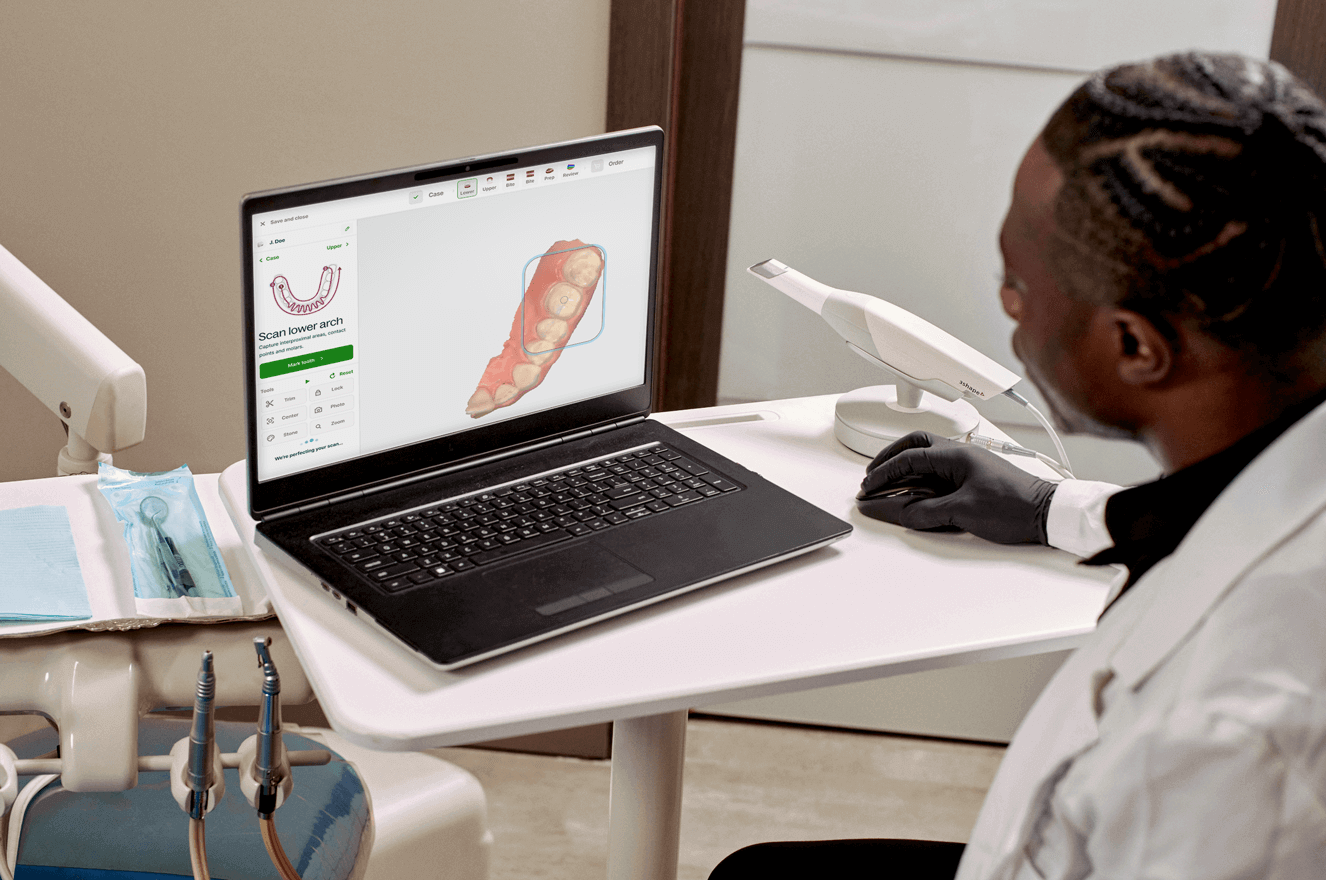 Ease of Use
The name of the smart scanner game is user-friendly—think size, quality, and feel.
Does it fit comfortably in patients' mouths? How does it feel in your hand? The best intraoral scanner allows you to scan seamlessly—without awkwardness. You want an intuitive software interface that aligns with your workflow (and does not require an IT degree). When researching the top scanners on the market, we quickly eliminated those with complex digital interfaces that were not simple enough for dentists to use with patients in their chairs.
Price of digital scanner
Digital scanners were once expensive for most dental practices, but high-quality scanners are now available at a lower price point.
But beware of additional costs associated with some scanners, like auxiliary equipment needed, software subscriptions, training, and customer support. Balance what works best for you and your practice with what makes the most fiduciary sense.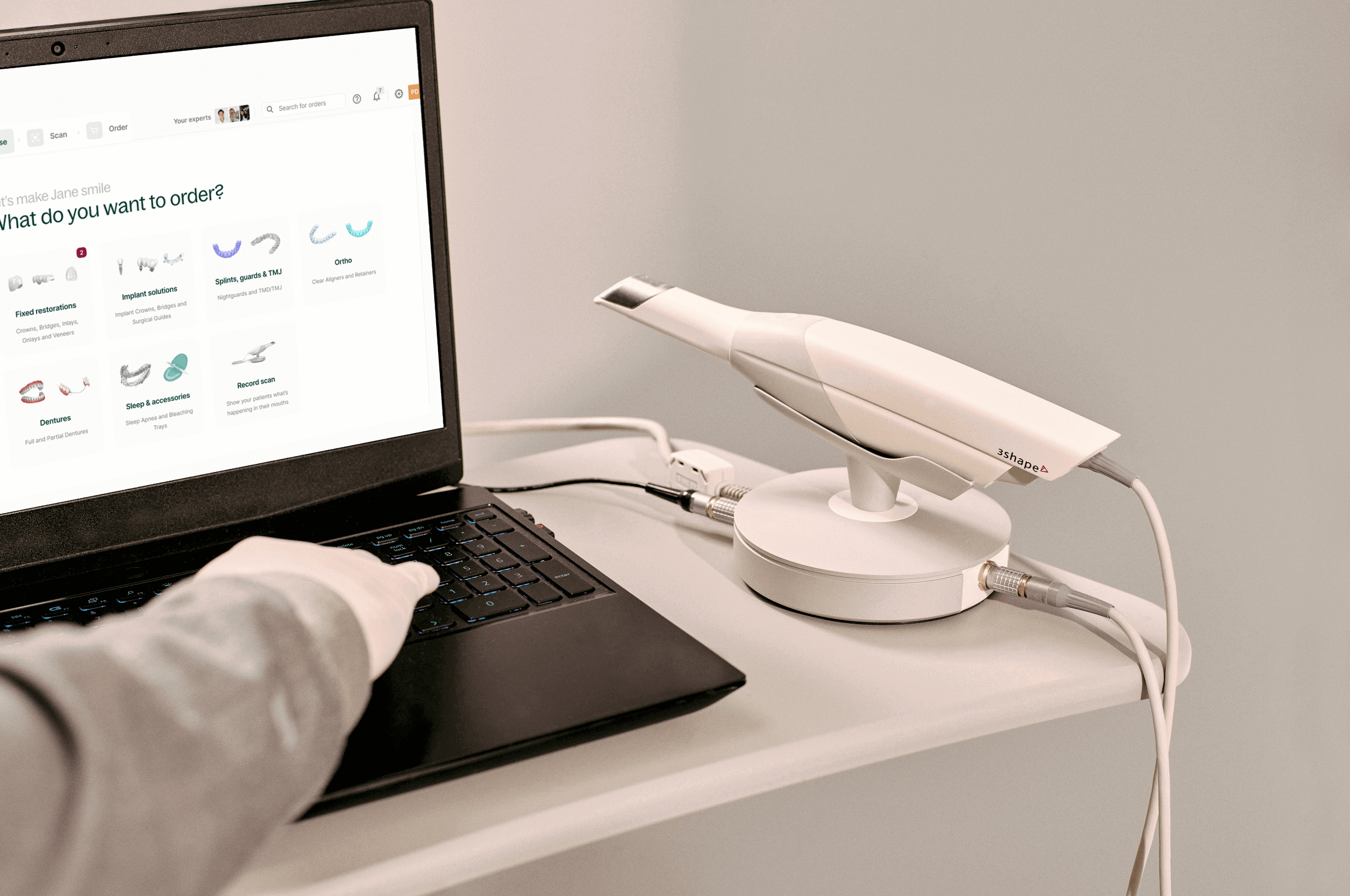 Dandy offers you the support you need when going digital
All the tools you need to go digital, for free
Best-in-class 3Shape TRIOS intraoral scanner
High-powered laptop for seamless scanning
Rolling cart for the laptop and scanner
Free scanner software subscription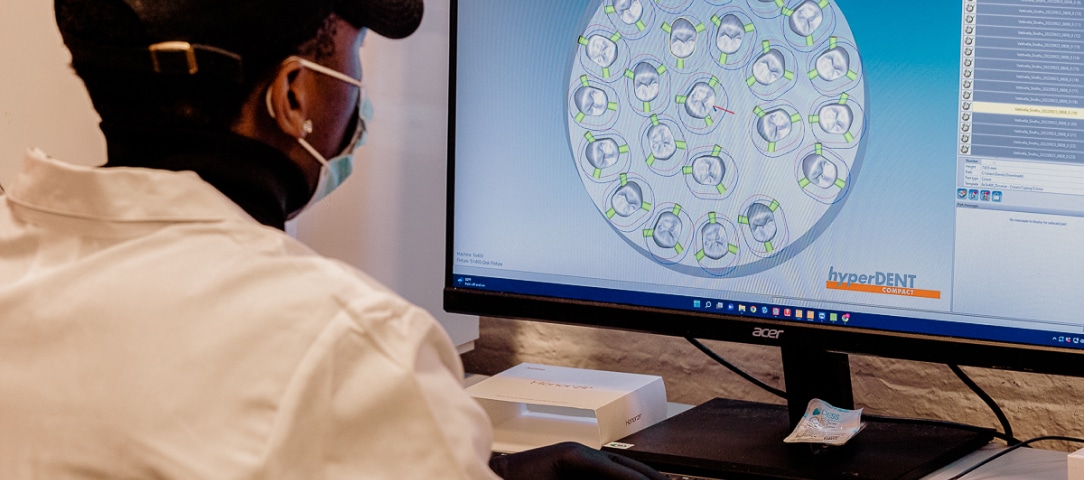 We'll train your whole team on digital dentistry
CE-accredited scanner and workflow training
Real-time chat, text, and phone communication
Live Scan Reviews when you want extra confidence
Technical and hardware support included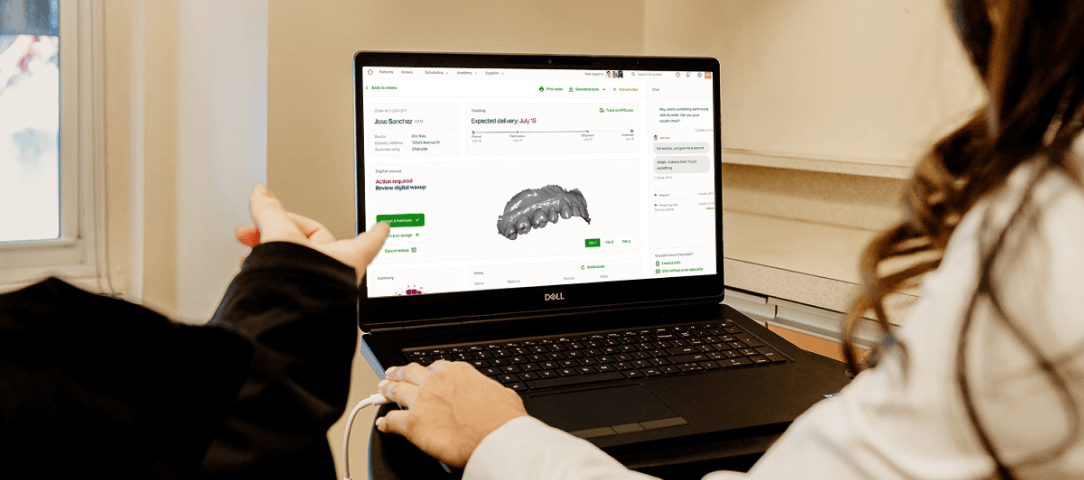 Free Intraoral Scanning and Lab Management Software
Fast, easy-to-use intraoral scanning software and optional guided workflows for those new to digital
Seamless online ordering. We store your fit and aesthetic preferences to save you time with every order
Dandy Portal and Mobile App to manage and track lab work from anywhere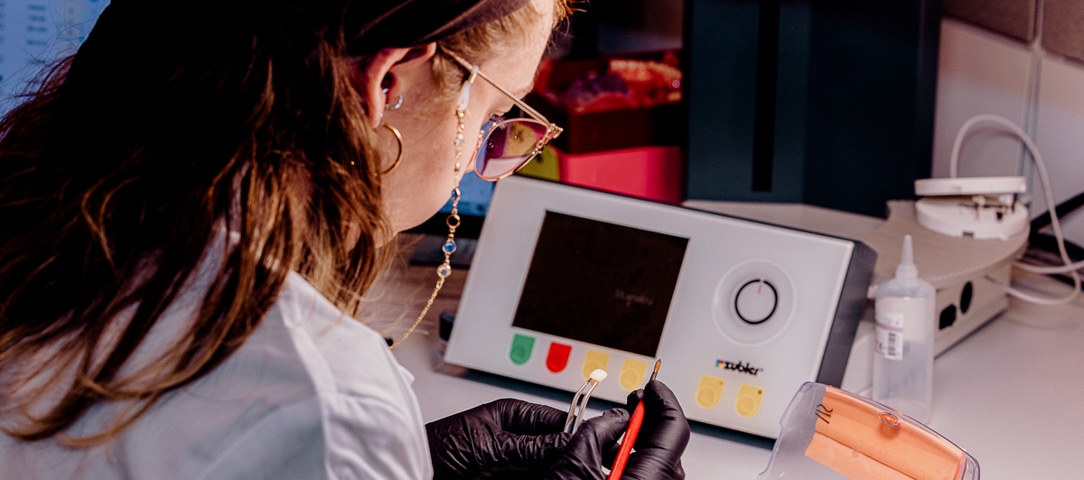 Greater patient satisfaction
Intraoral scanning helps your staff provide a quick and comfortable experience that will change patients' view of going to the dentist and bring in referrals.
Have more time to see more patients.
Learn more
Get a free intraoral scanner
Are you a Dentist or a Dental Practice Owner? Dandy is here to help you run your practice. We provide you with the free tools, training, and ongoing support your practice needs to modernize. Reach out to our team today to claim your FREE intraoral scanner.
Thank you for your interest!
Before your meeting, feel free to check out our lab solution page to learn more about working with Dandy.
Need help?
Frequently 
Asked Questions
Why do you provide a 3Shape Trios intraoral scanner?
Our digital experts are constantly conducting extensive research and development of all the intraoral scanners on the market. The 3Shape TRIOS consistently ranks highly for restorative work, offering superior soft tissue scanning, ease-of-use for practices going digital for the first time, and superior precision and speed.
What if I already have my own scanner and want to use Dandy as my dental lab?
We can work with select dental practices who already have their own TRIOS scanner. Reach out to our team today to find out if we can work with your existing scanner!
What restorative workflows can I use an intraoral scanner for?
Dandy is a full service digital dental lab. We accept digital impressions for crowns, bridges, implants, full and partial dentures, clear aligners, sleep appliances and more.
Do I have to have experience in intraoral scanning before I choose Dandy as my dental lab?
No you do not! Dandy's world-class training team provides training to your entire practice on how to use the intraoral scanner. For every restoration we offer, we also provide always-on clinical support free of charge. From crowns to complex implant surgeries and beyond, Dandy is here to help you take high quality digital impressions with around the clock support and live scan reviews.
Everything you need to modernize your practice
We provide your practice with a FREE 3Shape TRIOS intraoral scanner, a full operatory setup, and the training you and your staff need to seamlessly adopt digital dentistry, so you can go digital without the up-front investment, you only pay for restorations.
Read more resources on going digital with Dandy: